Attention Cruisers and Cruisers to be!
"Discover The Most-Comprehensive Guide To Finding, Booking and Enjoying Your Dream Cruise, Anywhere in The World"
• Here's The NEW "4 Step Guide To Becoming a Confident Cruiser". Learn secrets about cruising which will save you time and money.
Do you long for one of those dream cruises that you've seen on commercials or heard about from friends?
Do you think finding a cruise is confusing? 
Are you spending hours browsing and only to find over- expensive and inconvenient deals?
Don't worry, you aren't alone!
I'm here to help.
Have you felt overwhelmed and confused by questions like: 
"How do I find cruise deals which don't cost the earth?"
"What do I do if I get seasick?" 
"Which cabin type is right for me?"
"What are the dress codes like on cruise ships?"
Through the years, I have encountered so many misconceptions about cruising. To dispel some of these common cruising misconceptions that were stopping potential cruisers, like you, from finding your perfect cruise, I decided to share everything that I have learnt on a blog and YouTube channel.
Rest assured there is a dream cruise waiting for you: there is a cruise line, ship and destination to suit everyone, regardless of age or budget! I believe that whole-heartedly. 
So do you want to see the world without repeatedly packing and unpacking?
Make your friends at home jealous about all the places you've seen on your vacation?
Let's find you YOUR ideal cruise:
Dive into The 4 Step Guide to Becoming a Confident Cruiser, with me!
Firstly, it's a beginner-friendly guide course to help you save time, stress and money.
Though there is plenty of intermediate content too.  Even if you have cruised before there is lots of secret sauce spilt!  Like our proven method to finding the cheapest yet luxurious deals with top-tier, well-known cruise lines.
Secondly, this guide is MUCH more than just written cost! It is a rich blend of videos, checklists, step by step guides and more.
The program is subdivided in 4 chapters to make it simple and easy to follow.
 In fact, inside you'll discover:
A proven method to finding the cheapest yet luxurious deals with top-tier, well-known cruise lines 
The ultimate, most accurate and organised check lists to help you get everything ready during the booking process and after (THIS has saved me countless hours and headaches you can't even imagine!) 
Mistakes you MUST avoid that otherwise will cost you precious time and money
Money Hacks to help you save MORE throughout the entire process of booking, planning and going on a cruise
And Much More…
In each chapter you'll find:
Video lessons guiding you through each step with accompanying PDF downloads.
Since I value your vacations and want them to be unforgettable, Today we have an introductory offer which means that you can have the entire "4 Step System To Becoming a Confident Cruiser" program for just $30 / £24. You'll be joining a community of cruisers who have already taken full advantage of the value provided in the course.
You'll be joining a community of cruisers who have already taken full advantage of the value provided in the guide.
In fact, I'm so confident that following the steps outlined in this guide will help you book a cruise easier and cheaper than you thought possible, that I will offer you your money back, within 30 days, if you aren't satisfied.
Do you still think that going on a cruise for the first time is too confusing and overwhelming?
If yes then take a look at people just like you, who followed our guide took this course without any previous knowledge nor experience about cruises:
"I'm so glad I found this course. I wasn't sure if cruising would be for me but Emma's teachings helped me to book one with confidence, all the while saving me loads of money! Really excited to go on my first cruise, and this course has taught me a lot so I won't need to worry beforehand!" - Patrick Martin
​"I've learned more than I could've ever imagined! I'm so thankful for the money saving tips, they'll come in handy when booking a cruise! This course really takes out all of the stress you may get from booking a cruise holiday. I'd recommend it to everybody." - Mejoe Meijs
Are you ready to transform your life, elevate your vacation to a new level and try a cruise?
I have 2 bonus gifts for you that will INSTANTLY make the whole process even easier.
Bonus #1: "How To" Packing Guides
Does the thought of packing everything you need- formal wear to swimwear- fill you with dread? What if you forget something important? 
On the other hand you really don't want to be that person with a porter carrying 5 huge suitcases behind you, do you?
Don't worry though, as I've got your back:
In this bonus gift you'll discover all the strategies to guide you through how to pack as light as possible while still looking the part. I usually cruise with a cabin/carry on bag only and believe that you can do this too.
Packing light will not only make travelling easier but also save you money on luggage fees and porters tips!
Bonus #2: The Ultimate "50 Money Saving Tips"
Who says you can't buy luxury on a budget? I always plan my vacations on a tight budget. I've been able to book a cruise for as little as £38 ($50) per night!
That's exactly why I'll provide you with all the tools and tricks that have allowed me to save enough money to be able to reinvest the money in cruising more frequently.
"What to do to find the best deals"
"How to find the cheapest yet most comfortable cabins"
"How to plan your days in port without breaking the bank"
"Which onboard expenses are worth spending your hard earned money on"
And much much more…
Please, pay attention to this, this course might not be for you if:
You think that cruising is just for the wealthy and that you can't cruise on a budget.
You don't like the idea of unlimited food and relaxation on a vacation.
You have no desire to visit new places and learn about different cultures and ways of life.
You would prefer to be at work than exploring the world.
Note!
You are also 100% protected by Teachable's 30-Days "Total Money Back Guarantee"
I am so confident that this course is full of value that I have decided to offer a 30 day money back guarantee so that you can try it for yourself. If for some reason you decide you are not happy you'll receive be able to request a full refund within 30 days.
Are you ready?
Join The Program Today For Just $30 / £24 And Let's Prepare Your First Cruise Together. (Trust me, your friends and family will thank you!)
I'll see you on the other side!
Emma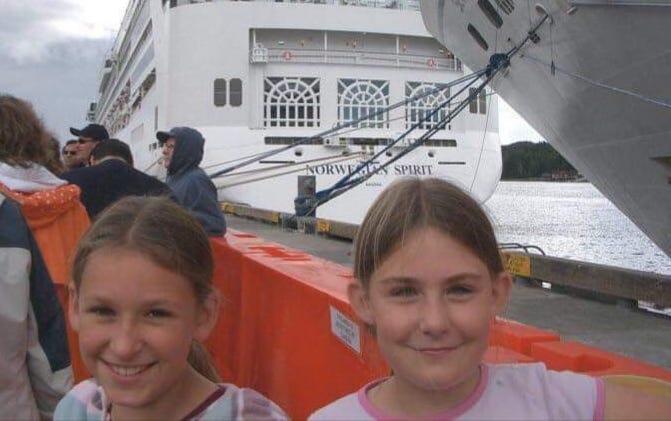 I'm Emma and I've been cruising since I was 11 years old. I'll be your guide.  That's me on the right.
My love of cruising has taken me all over the world and allowed me to experience things that I otherwise couldn't have dreamed of. I've tried many cruise lines and cruised for as little as £38 ($50) per night.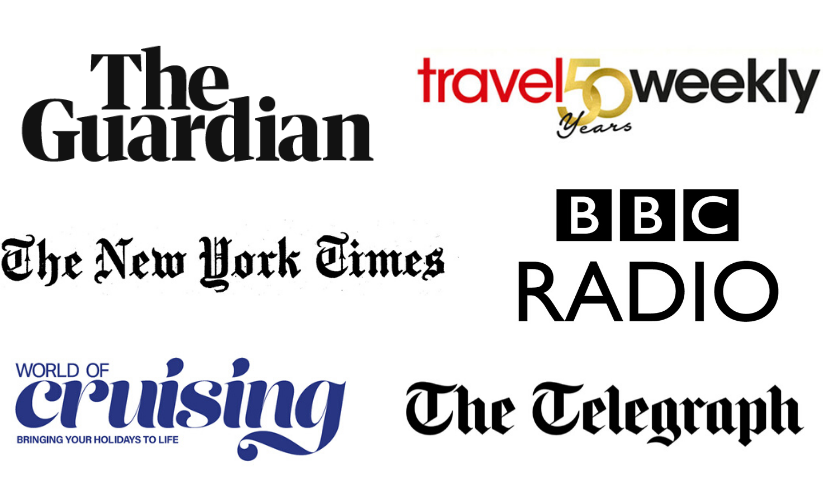 In The Media
Emma has been featured in a number of prestigious newspapers, magazines and news outlets.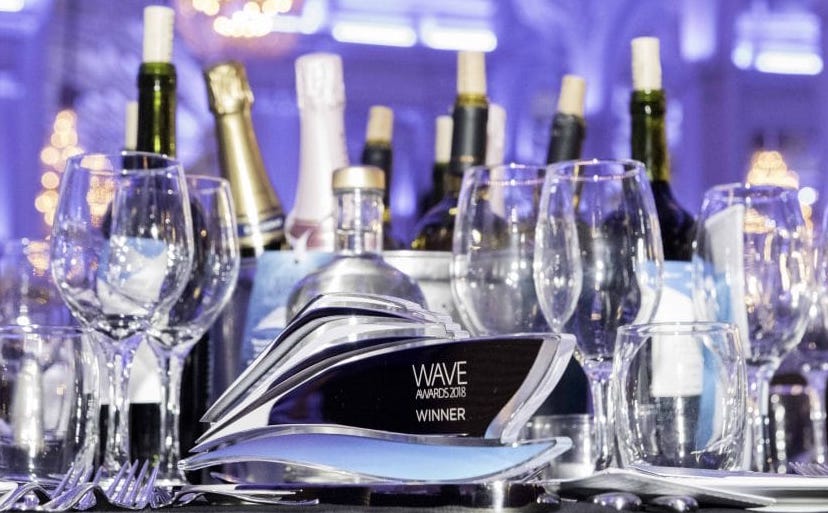 Award Winning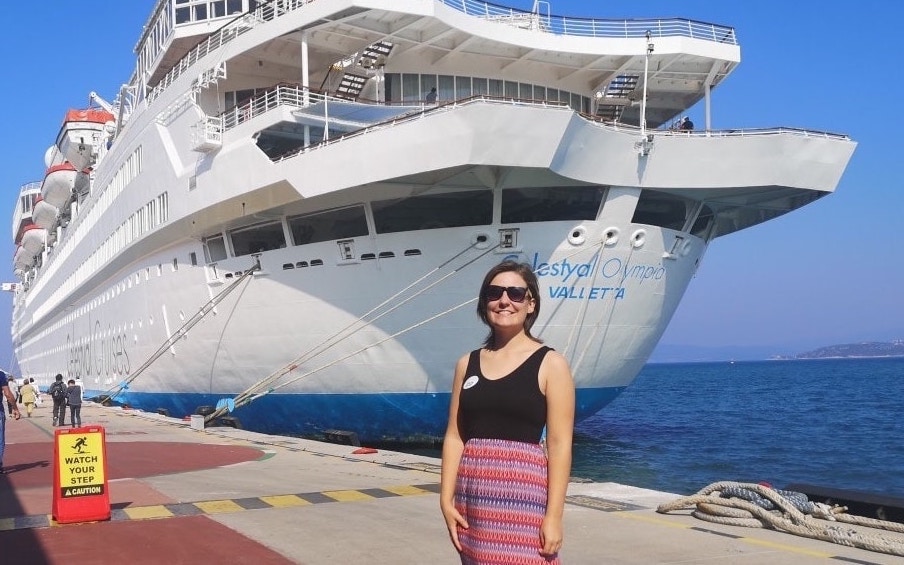 Emma Cruises YouTube Channel
In 2018 Emma created a YouTube channel to share cruise tips, tours and vlogs with her audience.
FAQS
Is any support provided after the purchasing the guide?
After the course participants are offered email support from Emma in addition to membership in our Facebook group. Note, this does not include booking or travel agent services.
Are the videos available to stream online or download?
Both! All videos are fully downloadable and available to stream online.
How long do I have to complete the course offered by this guide?
Once enrolled you will have LIFETIME access to the course so that you can complete it at your own rate.
How many videos are available in the guide?
The guide includes 17 videos which total 125 minutes of video content.